THE NORMAL STUFF
Name: Stephanie/Ensetsu
Age: 15, shall be 16 in a few days, woot!
Location: Homestead, FL
Sign (Star and Chinese zodiac): Virgo -- not sure what my CZ is for some reason
Hobbies: Making graphics on photoshop, hiking, sketching, being online, watching anime, reading manga, swimming, boating, scuba diving, snorkeling, listening to music, being with my friends, horseback riding, playing video games, exercizing, writing, singing, etc.
Likes/Dislikes:
Likes: I like many things... a few would be - Music, Internet, Anime, Manga, Intelligence, food, Yaoi, Yuri, Cartoons, Photoshop CS, Fireworks MX, the ocean, the islands (particularly the Virgin Islands), astronomy, animals, video games, disney shit, etc.
Dislikes: I also have many dislikes, a couple are: People in general and Authority.
Tell us an interesting fact about you: I can't deny any dare, I feel obligated to do it, no matter how stupid or dangerous.
What is your style? (describe): I don't think I really have one... I'd say "my own". I just wear what's comfortable and I happen to be interested in.

TELL US WHAT YOU LIKE
Music: I like a variety of music. Mainly different forms of rock, j-rock, j-pop, etc... But I do like a lot of different types.
Film/Theater: Too many to name.
Food: I have an awful lot... Hm... Steak (Medium Rare), Crab Legs, Roasted Oysters, Boiled Peanuts (THEY MUST BE COOKED RIGHT. I can't stand it when they have too much seasoning or are too salty, etc, usually I have to be the one to cook them), on occasion I like aritchokes, Tacos from Toxic Hell (Taco Bell), etc. I love food. Especially junk food (ex: Ice Cream, Pop Corn, etc)
Store: Best Buy, Spencer Gifts, Hottopic, and Barnes & Nobles
Place TO snack/eat: So many places :D
Person: Julian & Mikey, my two best friends.
Color: Black - for so many reasons.
Game No clue, I wish I could play games more :x

THIS THAT AND WHY
DVD or VHS: DVD, definitely.
Dog or cat: Cats
Normal Milk or Soy Milk: Normal Milk
Old School or new school: both XD
good spelling or good grammar: both o.0
Text message or Phone call: I don't have text messaging so I'd have to say phone calls :P
AIM, MSN or Yahoo (YIM): MSN is the coolest, but I have them all
Friends or Family: Friends
Store Bought computer or Home Built computer: Home Built Computer

RANDOM
What do you think is your best feature: My personality, obviously :P
Describe your style: Wasn't this already asked...
What do you think is attractive on the opposite sex? Well, I'm bisexual so I like both, but I think everyone has a different thing that makes them sexy :)
What is one quote that describes you: There are many quotes that describe me
What is one bad habit you have?: Oh so-many, I don't even know where to begin o.0;;

FILL IN
Love is: an emotion people are capable of feeling. Love comes in different forms for different people, it's an important emotion that everyone should feel but not everyone does. Love can stand for the love a mother has for her child, a lover has for another, a friend has for another, a brother has for his sibling, etc.
Sex is: A fulfillment in physical (technically sexual) pleasure, sometimes even in emotional pleasure... It can be for love or for fun, it doesn't matter, sex is sex. Also whether between two, three, four, or more people XD haha
My life is boring and uneventful
The education system It really sucks, I heard their considering changing the english language to internet language to make it "easier" for our students, which is degrading and pathetic. Our school systems aren't the best, they really just don't care in most places, however this may actually just be in Florida =/
Bush is an idiot, what else is new?

PICTURENESS!
Post 3-10 Pictures of yourself. at lest one must have a good picture of your face.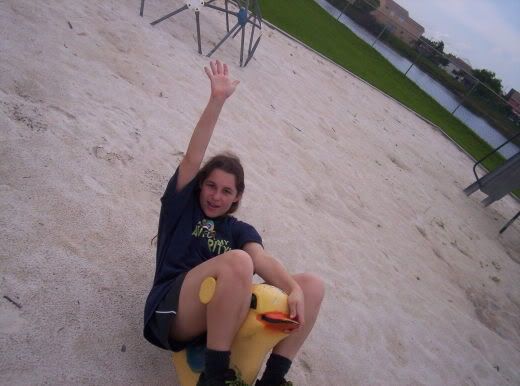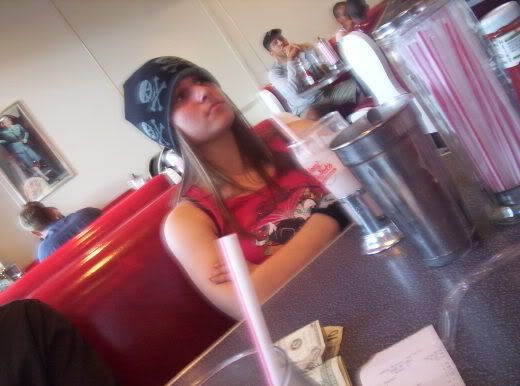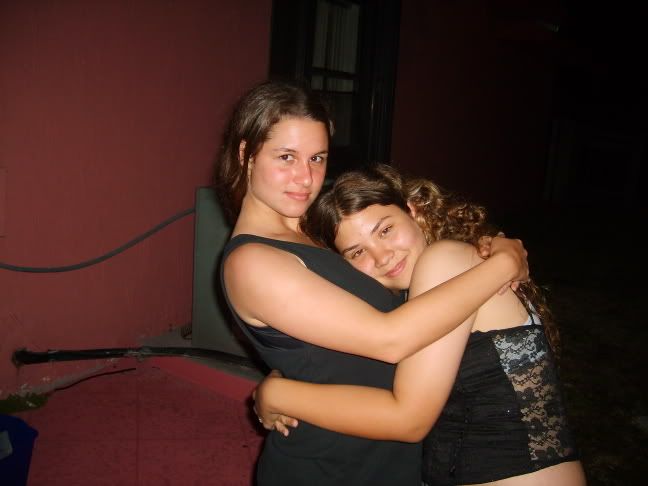 P.S. Hi Ashley! XD

I apologize if I didn't fill this out to the best of my abilities, I was in a hurry =/